On-page SEO is one of the most important factors in the search engine optimization process. It refers to all of the elements that you can control on a web page, such as title tags, headers, URLs, alt attributes and image names. Here's some useful tips:
Keyword Research: Keywords are the words and phrases that best describe your content and help people find it online. Before you start writing your article or blog post, do some research to see what keywords you should use. You can do this by using Google AdWords' Keyword Planner tool or other keyword research tools.

High-quality content: The most important thing that you can do to improve your search engine rankings is create great content. The number one reason why people leave your website is because they didn't find what they were looking for. You need to make sure that your content is relevant, useful and attractive to engage visitors and keep them on your site!

Page titles: The page title is one of the most important on page SEO elements and should be kept short and descriptive. The title tag is the text that displays in the browser tab, search results and social media. A good rule of thumb is to keep titles between 60-70 characters, as Google will truncate after that mark.

Headings tags (H1, H2, etc.) Put the most important keywords in headings tags (H1). The same goes for H2 headings as well. But don't overdo it — don't use every single keyword for these tags, especially if it starts getting repetitive or makes the text look ugly. Instead, try using synonyms for your target keywords when possible.

Use Keywords in H1 Tag: Make sure that your page title (H1 tag) contains your target keyword. This is useful because it allows Google to easily read what your page is about, and this will help them figure out what kind of content to expect on the page. For example, if you have a blog post related to "fashion," then you should use the term "fashion" in your H1 title.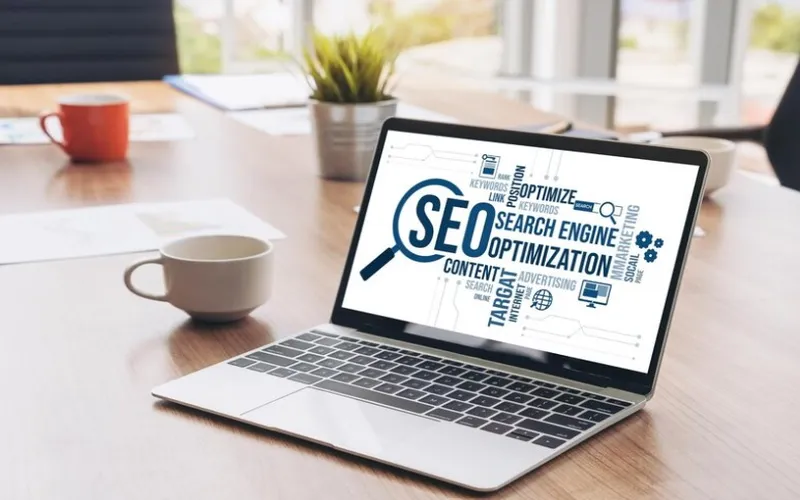 6. Write Titles And Meta Descriptions That Include Your Targeted Keywords: When writing titles and meta descriptions for your pages, include those keywords you determined were appropriate for your content during your keyword research phase. In addition to having them appear in your titles and meta descriptions in search results, they will also appear when someone shares that information on social media platforms such as Facebook and Twitter — which will also help increase traffic to your site!
7. Image Alt-text: A good image alt-text is an essential part of on-page SEO. It is the text that shows up when you hover over the image. So, if you are using images in your content, make sure to write good alt-text for each one of them. This makes sure that Google can understand what your images are about and rank them as well.
8. Use internal linking effectively: Internal links should be added whenever possible because they help users navigate through your site more easily and quickly find what they're looking for without having to leave their current page or click on any external links first.
9. Mobile responsiveness: If you have a website, your primary goal is to get it ranked in Google's search engine. To do this, your site must be mobile-friendly so that it can be easily accessed by people who are searching online while they are on their phones and tablets.
10. Site speed: Site speed is an important factor in SEO. If your site takes too long to load, then you could be losing out on people who just leave your website when they see that it's taking too long to load.
In 2023, the rules of on-page SEO are constantly evolving. Keeping up with the latest trends and best practices is critical for staying ahead of the competition. With these ultimate tips of on-page SEO in 2023, you can take your digital marketing strategy to the next level. Also, You can achieve greater online visibility and success.
Get in touch with us because consultation is FREE!
Know more about us on: